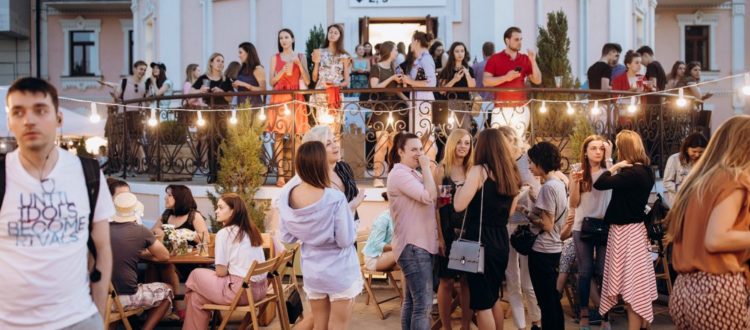 CONCIERGE: CULTURAL HIGHLIGHTS OF JULY
Summer is in full swing! It's time to enjoy warm, sunny days. With that in mind, we have selected the most interesting events of July to help you immerse yourself in Kyiv's culture. Make the best of your summer with Senator Hotels and Apartments!
5 July 2019 JAZZ ARSENAL – GREGORY BOYD (USA)
A brilliant vocalist with a unique style of singing and one of the best steel panists (steel drum) artists in the world, Gregory Boyd will perform on the summer stage of the Mystetsky Arsenal complex.
You will get the opportunity to listen to jazz performed in an unexpected way. Treat yourself to original tunes that smoothly blend funk, soul, blues and Caribbean steel pans. Get ready for the night full of drive and musical discoveries.
06 – 08 July 2019 NIGHT FEST – IVANA KUPALA
This weekend will be devoted to the mysterious Kupala Night shrouded in enchanting legends, wonderful rites and ancient traditions. The feast of Ivan Kupala remains unchanged up to date! The programme includes master classes, a concert featuring contemporary Ukrainian performers and DJs, magic actions, photo zones and many other activities.
If you want to learn more about the Kupala Night, go and celebrate the holiday that relates to the summer sunshine and blossoming of Nature powers.
17 July 2019 JAZZ ON ROOF OF TSUM
Enjoy a sunset on a stylish roof in the city's heart, while listening to one of Ukraine's best jazz performers – Olha Lukachova and her jazz band.
Jazz on the Roof of TSUM (the central department store) will treat you to well-known songs that get new, unexpectedly light arrangements. Grab the chance to spend a wonderful evening in pleasant company and give yourself a little romance.
20 July 2019 ZAKAT AT VSI. SVOI
Imagine spending a hot summer day on a comfortable terrace, savouring a view of the Kyiv cityscape over a glass of cold sparkling wine with strawberries. ZAKAT offers a classic Kyiv getaway that offers outdoor music paired with a unique atmosphere, delicious summer cocktails and hookah. Explore a new format of escape, meet new Ukrainian pop stars and experience new emotions.
26 July 2019 DAKH DAUGHTERS / HEDONISM SUNSET LIVE
Freak cabaret Dakh Daughters Band will bring together their fans at the Southern Bank of Kyiv! The band has no rival on the Ukrainian musical scene.
Their work is a mix of extravagant images, classical instruments and experimental sound art, whereas their music is a smooth blend of Ukrainian folk songs, French rap and reggae jams. Dakh Daughters offers intellectual compositions for modern people – they make you think and make a choice.