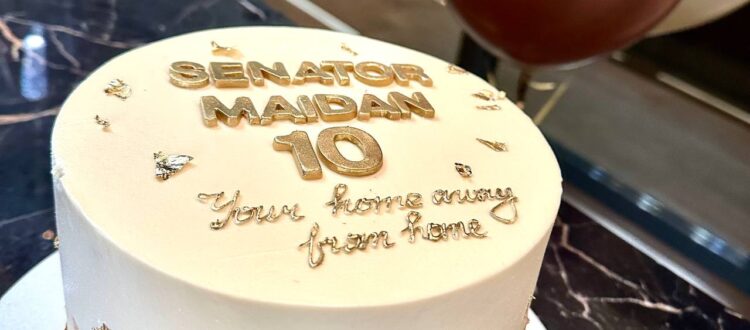 Senator Maidan celebrates it's birthday
Dear Guests,
With joy and great pleasure, we are celebrating a special event – Senator Maidan celebrates its first decade!
In the very center of picturesque Kyiv, we have been opening our doors to you for 10 years. During this time, our walls are saturated with your smiles, warm memories, and unforgettable moments. Your presence makes our hotel a natural center of well-being and comfort.
Each of you is an integral part of our Senator Maidan family. Your stories and travels fill our hotel with magic. We are deeply grateful that you choose us, trust us with your most precious moments, allowing us to make your every visit unforgettable.
You are our inspiration and driving force. We are incredibly proud of what we have become with you and look forward to your future journeys together.
With best regards and thanks for your loyalty,
Senator Maidan Team