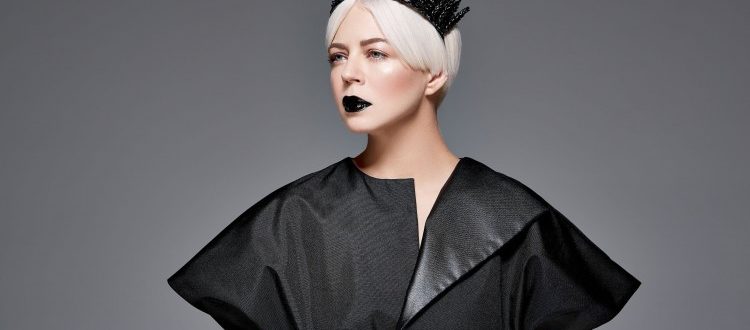 SENATOR CONCIERGE: OUR TOP OF UPCOMING EVENTS
As Fall takes hold, we might as well enjoy each season for its individuality. If you're looking for things to do in Kyiv during October, there are loads of great events in October that will keep you entertained. Here are our favorites.
5 October 2019 I AM WAITING FOR YOU LAST SUMMER
The unpredictability and experimental spirit of I am waiting for you last summer allowed the group to become one of the leaders of the local independent scene and a promising team in Asia.
The trio's live concerts capture their energy and vast palette: line-by-line canvases are replaced by a hard electronic beat, and the atmospheric electronics, filled with harmonies of east and west, hide the tension and power of trailer music.
The group builds a powerful wall of sound, dissolving in which, everyone finds something of their own: whether it be flying into fictional worlds or an unbridled drive from the dance. Immerse yourself in the mesmerizing energy of live performances!
One of the most mysterious artists of the Ukrainian contemporary scene will perform in Kiev with the presentation of the third studio album Strandzhlava. The new Dakooka material is slightly different from the artist's previous work. This album is a confession of a woman on the verge of a nervous breakdown. Insightful songs based on real events, branded arrangements and fragile artist on stage – this performance will not leave you indifferent.
Katya Eremenko aka Dakooka is a Ukrainian artist from Chernivtsi. She is known as "dark horse" of domestic indie pop, she impresses with the variety of her creativity: the release of "Form" came out light and sensual, and the album "Hero" is full of gloomy and depressing electronics. How Strandzhlava comes out is still a mystery. Do not miss the performance of the mysterious and original Dakooka!
25 October 2019 ONUKA AND NAONI
MOZAЇKA by ONUKA & NAONI is an interactive project in which music, video and messaging form a single entity. Conceptually-completed message is scalable to perform with a whole orchestra in a unique atmosphere of the Palace. A long-awaited show from one of the most interesting projects of contemporary Ukrainian music, already known in many countries of the world.
For the first time in Kiev. New ONUKA show based on the second album MOZAЇKA (2018), accompanied by the National Academic Orchestra of Folk Instruments of Ukraine (NAONI). More than 50 musicians on stage and more than 40 national instruments. Listen live deep and penetrating sound of hits and new songs!
26 October 2019 CHARLES TURNER III (USA)
Give yourself an evening of good old jazz in the best traditions of the golden era of "great romantics". The hits of Frank Sinatra, Fats Waller, Louis Armstrong and other legendary performers will be performed by one of the best jazz vocalists of the new generation, Grand Prix winner Duke Ellington Jazz Vocal Competition, Monterey Jazz Festival and Shure Montruex Jazz Award – Charles Turner III.
The holder of a rare voice – a lyrical tenor with a unique, unlike any manner of performance, Turner quickly attracted the attention of the American jazz press and radio stations. Behind him are performances with multiple Grammy owners Bobby McFerrin, Terri Lyne Carrington, Dave Samuels, Dee Dee Bridgewater, Joanne Brackeen and other stars of modern jazz. Enjoy modern American jazz!
Michael Gira is one of the most famous names in music – his group Swans is rightly considered to be almost the loudest in the world. However, this time we will hear Michael completely different – only he and the guitar will be on the stage.
The program includes a solo performance of songs by Swans and Angels of Light, according to the original Swans member Norman Westberg, in the spirit of "Gothic Johnny Cash". By the way, it is Norman Westberg and his guitar with the cinematic instrumental program that will become special guests of the concert.
Immerse yourself in the amazing atmosphere of an acoustic concert!