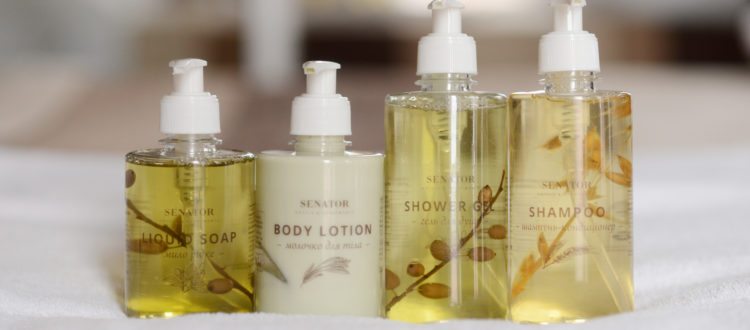 New Bath and Body Cosmetics
To help you feel even more refreshed and harmonious at our apart-hotels, we offer you a new line of high quality Ukrainian skin care and beauty products.
This truly organic series comprises natural compounds and plant components and includes:
Shower gel
Liquid soap
Body lotion
Shampoo-conditioner
With a gorgeous scent of rosemary, heather, and lime, all products provide something more than just an aesthetic pleasure. They stimulates cell renewal as well hydrate, nourish, strengthen, replenish, soften, and sooth your skin.
Enjoy our new organic cosmetics and indulge in pure relaxation during your stay at Senator Hotels and Apartments.