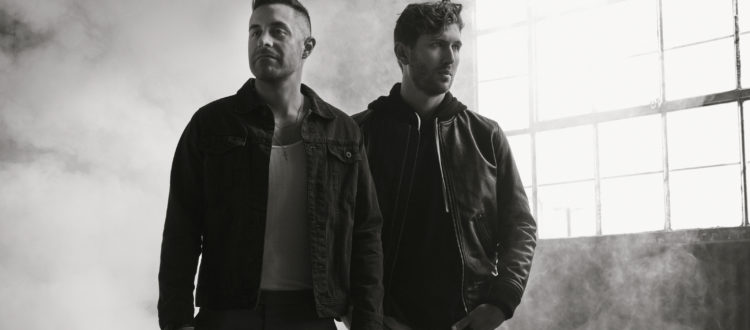 SENATOR CONCIERGE: OUR TOP OF UPCOMING EVENTS
March is a great time to explore different events in the city.
Though the streets may be quieter and the events sparser, there are several designed to get you out and enjoying the first month of spring before everything goes full steam ahead into the warmer season. Here are some great events in March to plan your events schedule around.
Musicians whose names are already in the history of rock music will light up in old school style: uncompromisingly and irresistibly! In Kyiv, the ambitious project Sons of Apollo will perform songs from the debut album Psychotic Sypmhony, which was released in October 2017. Critics and fans unanimously expressed their support for the disc. Each of the band members is a living legend. Add to that the harshness of the pro-metal and the old-school freedom of hard rock – get the most powerful concert of the year!
Lately, the UK has been doing just about delivering cool hip hop and makeup. Artists include both adherents of the latest trends and classic 90s hip hop, such as Jungle Brown. Their music combines the flow of A Tribe Called Quest's best traditions with rap of the future, sometimes adorned with Ayo The Yung African Pioneer's golden saxophone or Jungle Brown producer's backing vocals. In Kiev, Jungle Brown will present their fresh Full Circle disc.
Born in New York and based in Los Angeles, the duo transforms their incredible energy into a genre that is still unexplored. They are a stepping stone to the boundaries of rock, pop, indie and electronics, destroying the bridges between them and rebuilding them in their own unique way. At the beginning of their careers, Eddie and Idan wrote music for other artists, but over time realized that they were destined to perform together.
For their Ukrainian fans, BG together with their team prepared a new program called Grass Doors. The group released the song of the same name in 2017 in a completely new arrangement. Today, the cult team continues to actively acquaint listeners with their own particular philosophy, promoting protest rock and roll and experimenting with form and sound. The ranks of fans are constantly growing, and the immortal lyrics of the group penetrate every heart, erasing any obstacles on the way.
Brothers-musicians from Palaye Royale are taking a large-scale program to Kiev, which will include hits from the previous two albums and new tracks. Fresh material has doubled energy and aggression. The meeting promises to be a landmark. Palaye Royale – bright representatives of fashion art rock in contemporary music. Their videos are gaining millions of views on the network.