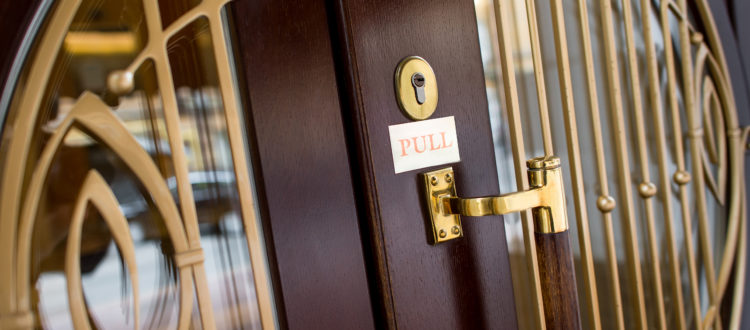 SENATOR HOTELS AND APARTMENTS 2017: REBRANDING
In 2017, formerly known Senator Apartments rebranded as Senator Hotels and Apartments, now incorporating new hotel rooms in addition to the apartments. Senator was established in 2005 and now comprises three apartment hotels located in the very core of Kyiv. The chain was created to meet the newly acquired demand of travelers looking for a homelike environment that preserved the convenience of a hotel.
"As the Ukrainian hospitality sector steps forward – we are at the forefront. As the market dynamic shifts – we adapt. The only thing that remains unchanged is the exceptional service that we provide and a drive to be the best apart-hotel in Ukraine and across the world. We are thrilled to begin a new chapter under a new name and look forward towards exceeding the expectations of our guests", commented Maryna Leo, General Manager of Senator Hotels and Apartments, Partner and Chief Operational Officer at DEOL Partners.
The success of the Senator Chain was built not only on the uniqueness of these serviced apartments in Ukraine and Europe, but also on the attractiveness of the brand, extremely high standards of hospitality, and loyalty of and to our individual and corporate guests.
Our new category of hotel rooms accommodates the demand for a short-term stay in Kyiv, maintaining the comfort that the Senator brand is known for.
Year to year, Senator Hotels and Apartments makes us proud with prestigious awards for excellence from TripAdvisor, World Travel Awards, Luxury Travel Guide, and many more. We value the approval of guests and professional community and base our further developments on their feedback, transforming it into new improvements.
"A great hotel can make of break one's vacation. This hotel really made my stay in Kiev a fantastic experience. So much to say."
– About Senator Maidan by LAM487
"When compare to Western Branded hotel chains, the service, room space, friendliness and price point, Senator Apartments makes it worth it to forgo the rewards points and high prices."
– About Senator City Center by richardcL8758LK
Senator Hotels and Apartments represents comfort and convenience for those traveling to Ukraine. Be our guest and experience the Senator benefits for yourself!