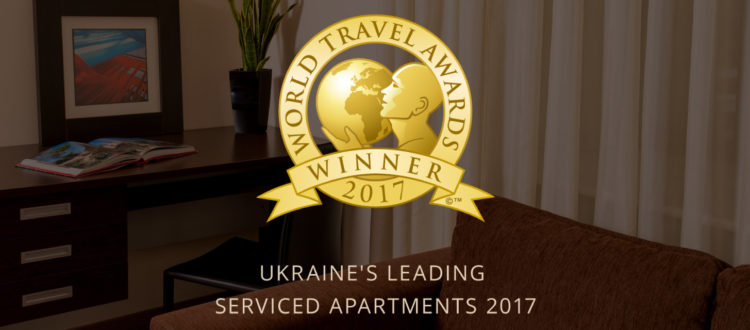 Senator titled Ukraine's Leading Serviced Apartments for the third time
In 2017, the World Travel Awards recognised Senator Victory Square (former Senator Apartments Executive Court) as Ukraine's Leading Serviced Apartments for the third year running. The apart-hotel won another international trophy for establishing and maintaining the highest quality of services, comfortable atmosphere, and warm welcome.
World Travel Awards was established in 1993 to acknowledge, reward and celebrate excellence across all sectors of the tourism industry. Today, the World Travel Awards brand is regarded globally as the ultimate hallmark of quality, with winners setting the benchmark to which all others aspire.
Senator Victory Square was among the industry winners announced at the 24th annual Europe Gala Europe Ceremony that took place in Saint Petersburg on September 30, 2017. The Marble Hall, Russian Museum of Ethnography hosted the glamorous event that attracted hundreds of hospitality leaders from across the region.
Opened in December 2007, Senator Victory Square is the second property of Senator Hotels and Apartments – the number one apart-hotel chain in Ukraine to provide high quality, fully furnished and serviced accommodation to travellers wishing to live in downtown Kyiv but experience the warmth and privacy of home.
Besides the World Travel Awards 2015-2017, the chain received the prestigious Service Excellence Award 2017 granted by Luxury Travel Guide, the Hospitality Awards 2011-2015 as Best Apart Hotels, City Award, CP Award, EuropeProperty.com Award and many others. The Senator apart-hotels hold top positions on TripAdvisor and Booking.com.