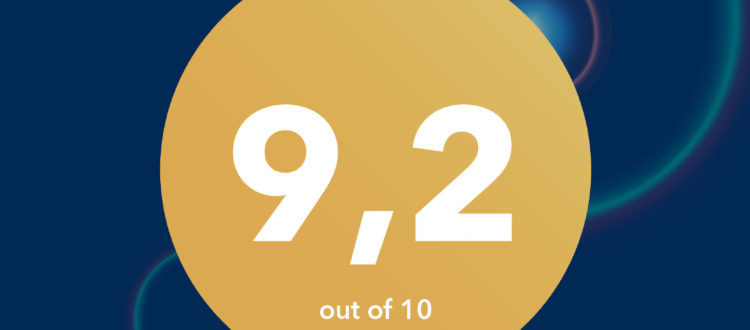 Senator Wins the 2018 Guest Review Award
This year, Senator Hotels and Apartments again becomes a winner of an important Guest Review Award from Booking.com, the world's leading online accommodation reservation website.
What is remarkable is that all our three aparthotels acquire superb marks, based on excellent global traveller feedback collected for the past year.
Senator Maidan scores 9.2 out of 10
Senator City Center scores 9.2 out of 10
Senator Victory Square scores 9 out of 10
Booking.com bestows this annual award to properties to mark their outstanding achievements over the previous year as measured by overall guest reviews.
The organisers comment as they hand over the award to us, "This is in recognition of your hard work day after day, guest after guest. It shows how much your guests appreciate you, and how lucky we are to call you our partner."
Along with other winners, we also get this special message from James Waters, Vice President of Partner & Customer Services at Booking.com.
Iryna Dzhulai, Head of Operations at DEOL Partners (developer and managing company of the Senator chain): "The ratings of our hotels is extremely important to us. First, it is guests themselves who provide their fair-minded and unbiased attitude based on six vital indicators: hospitality, cleanliness, facilities, comfort, location and value for money. An honest evaluation is an open dialogue leading to our improvement. Impressive results we achieved this year demonstrate a very important thing – we met expectations of our guests, they were satisfied with our high-quality product and service. What matters more for hospitality representatives than guest recognition? Nothing else, since a level of guest satisfaction testifies to great effort by our entire team and our passion for what we do."
Veronika Ushchapovskaya, Head of Sales at DEOL Partners: "We are grateful to our guests for taking their time to share their nice impressions of our hotels and supporting us with their positive reviews. Senator Hotels and Apartments has garnered this accolade for several years in a row. On the one hand, of course, we are very proud of being recognised by the Booking.com global community. On the other hand, now we feel even greater responsibility towards our guests – current and potential. Guest Review Award motivates us to be ahead of their expectations since everything in the world is changing and evolving at a fast pace. It also encourages us not only to maintain our high standards, but also to get better and better for our guests."