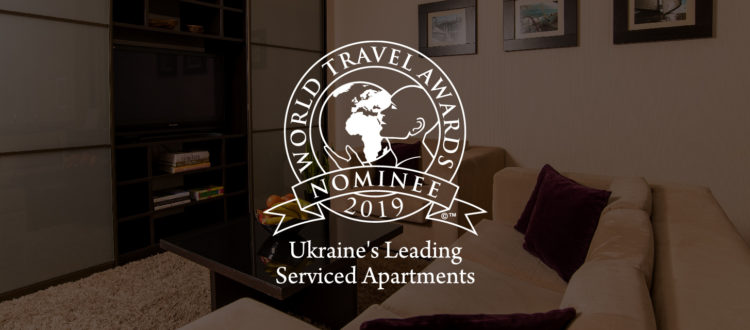 We've been nominated for World Travel Awards – vote for us!
We are proud to announce that Senator Victory Square is a 2019 World Travel Awards nominee for Ukraine's Leading Serviced Apartments.
The World Travel Awards™ was founded in 1993 to recognise, acknowledge and reward excellence in the travel and hospitality industry. Renowned worldwide as the Oscars of tourism, the World Travel Awards is the most prestigious and sought-after travel accolade.
Since 2015, Senator Victory Square has won this award four times in a row. Now our apart-hotel has a chance to take it home for the fifth time. We need your help to do so!
Please show your support for us and vote in the World Travel Awards.
Voting is simple, free and will take a few minutes – just follow the steps outlined here https://www.worldtravelawards.com/vote.
Select
Region: Europe
Country: Ukraine
Category: Ukraine's Leading Serviced Apartments
Voting ends 28 April 2019.
Thank you for your precious time and consideration – we will highly appreciate your contribution to the further international recognition of our apart-hotel. For our part, we will continue to serve you every day and provide the best customer experience possible.
The World Travel Awards winners will be revealed at the Europe Gala Dinner 2019 to take place on in Madeira, Portugal on 8 June.