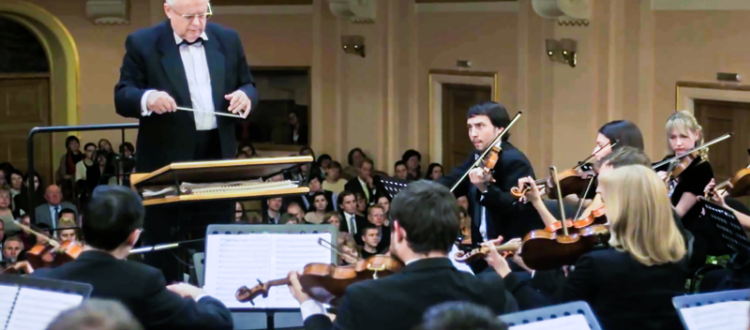 Myroslav Skoryk's Music Year
Senator Victory Square is proud to be an official partner of another important cultural event happening in Kyiv – Symphonic Opera / Skoryk's Music Year.
On 19 March, more than 120 top musicians and singers will take the stage and offer a magnificent performance of On the Water Nymph's Easter.
This famous opera, created by legendary Mykola Leontovych, acquires a new interpretation offered by Myroslav Skoryk, the living legend and one of the most notable contemporary Ukrainian composers. He will be conducting the orchestra himself.
The fabulous programme also includes Skoryk's three concerts and involves the Ukrainian Radio Symphony Orchestra, Vinnytsia Academic City Chamber Choir, Vinnytsia Philharmonic Symphony Orchestra as well as an international team of brilliant piano players. They will showcase their talents and mastery to treat you to an unforgettable evening of gorgeous music.
Senator Hotels and Apartments invites you to enjoy the Symphonic Opera that will take place on 19 March, at 19.00, at Ukraine's National Musical Academy.
Organisers – UKR Artists, Music Review Ukraine, Ukrainian Radio Symphonic Orchestra