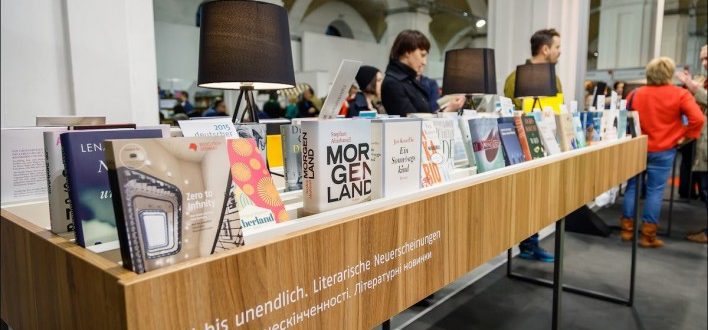 Senator Apartments supports Ukraine's largest book festival
Senator Apartments again becomes an official partner of the largest literary and arts fair in Ukraine that will take place in Kyiv on 17-21 May.
The national culture and museum complex Mystetskiy Arsenal (Art Arsenal) will host the 7th International Arsenal Book Festival, which aims to introduce the international community to Ukrainian literature and arts as well as bring the best global practices to the country.
With a focus on cultural modernization, the event aims to promote the value of self-education and reading. It exhibits 'the book' not only as an intellectual product inherent in our modern lifestyle, but as a segment for innovation that interacts with other creative industries.
The event centres on the theme of 'Laughter. Fear. Power' and highlights political carnivals, black humour and things Ukrainian online communities fuss around with. The Festival's five-day program is highly entertaining and intense, including visual projects, workshops, exhibitions, contests, musical shows, curatorial programs, performances, art installations and more.
The event will present new books from over 150 publishers and bring together over 50 well-known writers, literary figures and artists from the US, Canada, UK, Japan, Switzerland, Norway, Sweden, Germany, France, Poland, Latvia, Czech Republic, Georgia, Belgium, Romania and other countries.
The Arsenal Book Festival will also establish a new tradition of inviting the world's major literary fairs to Ukraine, with the Birmingham Literature Festival breaking the ice.
Senator Apartments invites every book, art and music lover to attend the 7th International Arsenal Book Festival to learn more about contemporary literary trends, meet like-minded people and get inspired.
Stay at Senator Apartments during the Festival to be part of the international creative society!