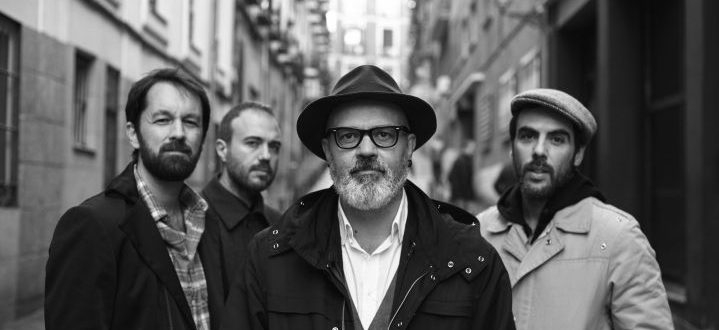 Best Events In Kyiv This January
If you're in Kyiv in January, you don't have to forgo your usual festive celebrations. In fact, it's likely you'll have an altogether new and significantly more unique celebration than you're used to. Here are the 5 great events to consider if you're spending your time in Kyiv.
10 January 2020 CHRISTMAS SONGS PERFORMED BY ANIKO DOLIDZE BIG BAND
Charming Aniko Dolidze, accompanied by a jazz orchestra, will create a festive fairy tale. The concert program includes favorite Christmas songs: Jingle bells, We wish you a merry Christmas, Let it snow, I'l be home for Christmas, Have yourself a merry little Christmas, Chattanooga choo choo, Santa Claus is coming to town, Winter wonderland and many others in classic swing arrangements.
Aniko Dolidze Big Band is Aniko Dolidze's amazing vocals, accompanied by virtuoso musicians. Five saxophones, four trombones, four trumpets, piano, bass, guitar, drums and the only female band leader in Ukraine.
14 January 2020 TNMK. CHRISTMAS NATIVITY SCENE
Last Christmas, the Tanok band in the Congo Square decided to add another special program to their hold – a warm acoustic nativity scene. And here's what it looks like: musicians become the characters of classic Ukrainian nativity scene, and between songs they play as fragments of a mini-performance in which they present Christmas traditions in a contemporary context.
19 January 2020 GRAND ROCK PIANO SHOW
The grand instrument of the grand concert is the piano, which will be accompanied by an orchestra with powerful percussion and fascinating chorus. Such a synthesis creates a unique sound of compositions in the rock genre.
The main star of the show will be Yaroslav Oliinyk – composer and virtuoso pianist whose talent is admired not only in Ukraine but also in France, Italy, Germany, Spain and other countries. His charisma, sincerity and skill will definitely not leave you indifferent.
TseSho is a musical-psychological trip, a voluminous and pervasive sound, a magical opportunity to shuffle your understanding of the world.
It will be a chamber rave in the theater. Four actresses with cello, double bass, accordion, melody, saxophone and xylophone in their hands. Recently, a mysterious fifth member joined the band, with the arrival of the musicians mastering electronic sound.
TseSho explores who we are, where and how we live, talking about the problems of the modern man. Their purpose is to make you wonder. No morals or teaching – everyone has their own experience, they just reflect it.
27 January 2020 JAZZ KOLO – ALEGRIA
The quartet with the participation of Brazilian star singer and guitarist Leo Minax will perform a selection of compositions from four members of the group. Sten and Leo have a wide repertoire of songs and compositions with Brazilian and Scandinavian flavor, perfectly combined with the melodies of Igor Zakus and Jonas Johansen in a concert with vocal and instrumental parts.