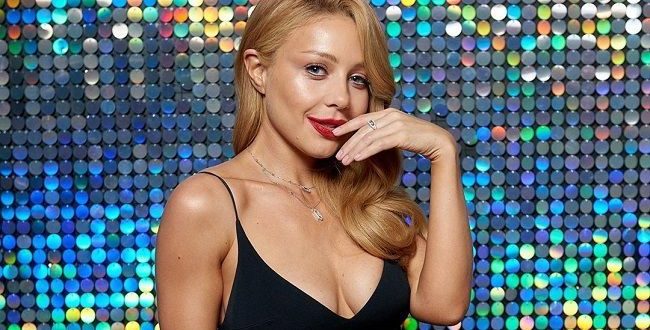 THE HOLIDAYS ARE JUST AROUND THE CORNER – TIME TO GET FESTIVE
The New Year period is surprisingly festive. Fairs, festivals, and events abound. Always full of a wonderful concert program, mulled wine, a variety of street food, souvenir products from all over Ukraine, warm emotions and pleasant surprises.
By the New Year 2020 in Kiev, several fair towns, photo zones and other New Year's locations will open simultaneously.
Here are a few of the best events in December and January if you're in Kyiv:
December 7 – January 19 – snow festival "Winter Country at VDNG"
A fabulous city was created here with incredibly realistic decorations: the cabinet of an elf wizard, huge rooms with incredible equipment for the production of decorations and workshops for painting finished toys.
In addition, from December 12 to January 19, on the stage of the Kiev Concert Hall of VDNG, it will be possible to attend the New Year's show "Winterra. Legend of a Fairytale Land" in a new 5D format. Actors will play roles and interact with the audience, while the audience will be at the epicenter of events. The show will be complemented by visual special effects, graphics and live vocals.
At the following locations you will find concerts of famous artists, entertainment and a photo zones, food courts, a festive fair, as well as the two most beautiful Christmas trees!
December 14 – January 13 – Sofia Square
The theme of the celebration of the meeting of the new 2020 will be the fairy tale about the Nutcracker, so the 28-meter forest beauty will be decorated with nutcracker toys – 800 thematic toys will be placed on the tree and lighted up more than four kilometers of colorful garlands.
December 14 – January 19 – Kontraktova Square
The theme of the celebration is focused on traditional Ukrainian ceramics. Visitors will find a cozy winter town in ethnic style, thematic installations and entertainment. The entertainment program includes a Christmas market with dishes and souvenirs, a street art skating rink, a slide and traditional entertainment events, installations and photo zones.
Throw a festival into the holidays mix, and you'll also be able to describe it as thoroughly entertaining.
3 December 2019 VANYA YAKIMOV AND ALEXEY KOGAN. JAZZ IN KIEV BAND
Autumn readings of the capital's poet will be held by Ukrainian cities. Vanya Yakimov will visit several cities in Ukraine with his poems, and will complete his mini – tour with a big concert in Kiev, where Alexey Kogan and Jazz in Kiev Band will perform as guests.
It's difficult to talk about poetry, as well as about music, you need to listen and hear it, feel and empathize. Van Yakimov manages to convey his rhymes to the heart, charge with good and endlessly fall in love with life!
Get a charge of kindness and peace!
Get acquainted with one of the best singers of our time with a unique voice.
3. Beth Hart's performances are never repeated, she loves to improvise and shares with the audience her most intimate experiences and life stories.
Beth Hart is an outstanding American singer and songwriter, Grammy nominee, winner of the Blues Music Award in the nomination "Best blues singer". She is often compared to Janis Joplin, Billie Holliday, Tina Turner, Amy Winehouse.
Her performance in Kyiv in December 2018 for many music lovers was the event of the year, she won the hearts of the Ukrainian public! The concert was so successful that Kyiv was already included in the singer's world tour almost a year before the upcoming performance.
19.12 – 30.12 CHRISTMAS JAZZ SONGS – GREATEST HITS
The time before the New Year holidays is filled with a sense of magic, pleasant troubles and the expectation of something bright and kind. This evening, famous New Year and Christmas melodies will be played, which at different times were performed by such legends as Frank Sinatra, Louis Armstrong, Bing Crosby, Nat King Cole, Duke Ellington, Ella Fitzgerald … You will hear "The Christmas Song" Silent Night " , "Jingle Bells", "Santa Claus is coming to Town", "O Holy Night", "Let it Snow", "Have yourself a merry little Christmas", "White Christmas", and this is not the whole list!
22.12 – 24.12 CHRISTMAS STORY WITH TINA KAROL
On December 22, 23 and 24, the Palace of Sports will host gala concerts "Christmas Story with Tina Karol". The event will be held with the support of the "1+1" TV channel and the "Zdiisny mriiu" project.
Outstanding Ukrainians, whose achievements deserve wide recognition: artists and athletes, public figures and politicians, talented children, will become participants in the big show.
The grand multi-genre show will combine music and culture. The main Christmas tree of the country will also fulfill an important social mission: together with the "Zdiisny mriiu" project, Tina Karol will fulfill the dreams of little Ukrainians, giving joy and hope.
"The Christmas Story with Tina Karol" is a project that unites and gives maximum positive. The singer's goal is also to revive wonderful New Year and Christmas traditions, when noisy friendly companies and families get together and sing carols and lavishes. Get a pleasant festive atmosphere at a unique event.