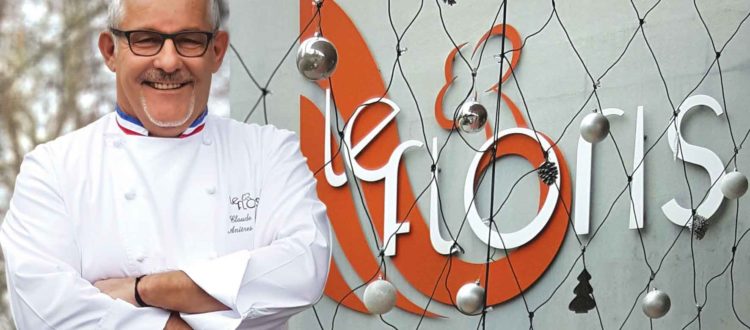 HAUTE CUISINE NIGHT WITH A TWO-MICHELIN-STARRED CHEF
For those seeking a unique and sophisticated dining experience, there is a special gourmet event to consider.
Senator Hotels and Apartments is the partner of an exclusive seven-course dinner featuring a reputable master of the culinary universe.
French-born and Swiss-based Claude Legras won two Michelin stars at Lion D'or in Cologny, one star at Parc des Eaux Vives in Geneva, and two stars at Le Floris in Anières – one of Lake Geneva's finest gastronomic destinations he has been running for more than 20 years.  
In 2018, Claude Legra switched to bistronomic cuisine rooted in traditional Swiss dishes. He offers a menu dedicated to the love of delicious food: generous, inventive, bold as well as reflecting his own personality.
On 22-23 November, the much-acclaimed chef will take up the reins at Citronelle in Kyiv to demonstrate his cooking talents and take food connoisseurs on an exciting gastronomic trip.
We are excited to support Grand Michelin Citronelle Dinner and invite all our friends to join us in enjoying Claud Legra's masterpieces and having a memorable time.
Come over to a theatrical dinner show to learn about secrets of Napoleon's private adviser Talleyrand who became renowned for organizing gastronomic balls for ambassadors and kings.