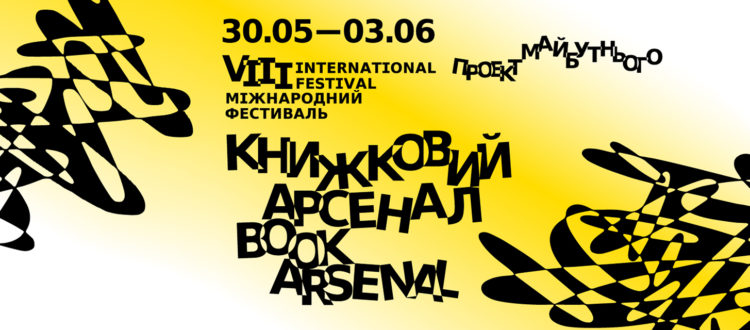 The Project of the Future: Book Arsenal Festival 2018
Book Arsenal, the largest literary and arts fair in Ukraine, will take place in Kyiv from May 30 up until June 3, 2018 in the Mystetskyi Arsenal, a progressive Ukrainian cultural institution that serves a purpose of popularizing art and spreading cultural knowledge.
About 200 Ukrainian writers and 75 guests from over 30 countries will represent their novelties along exhibition projects and a special musical program. Among the guests will be Aron Aji, president of the American Association of Literary Translators, winner of prestigious literary awards such as the National Translation Award and the NEA Translation Fellowship, and Oscar Brenifier, an expert from UNESCO and director of the Paris Institute of Practical Philosophy.
The main theme of the 2018 festival will be "The Project of the Future", which will focus on humanity's dreams, future world order, and opportunities in the technology industry.
The festival will present special projects related to contemporary technologies, changes in reading practices, as well a discussion of new opportunities and experiencing life through stories. More than 150 publishing houses will display their best works. Visual books, Ukrainian art publications, photo books, and art books will be discussed during the events.
Senator Hotels and Apartments yet again becomes an official partner of the International Book Arsenal Festival, and invites each art connoisseur and book-enthusiast to pay a visit to the event.