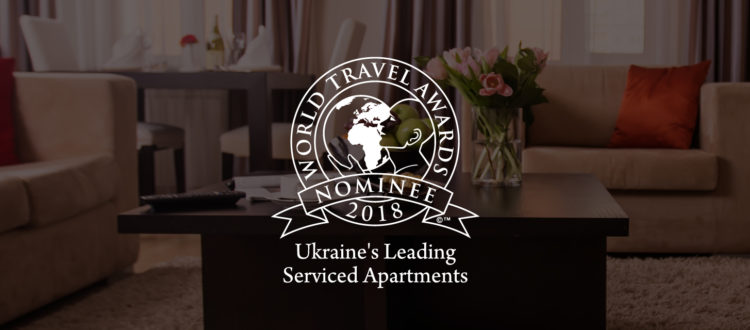 Senator Victory Square nominated for World Travel Awards 2018
When Senator Apartments, now known as Senator Hotels and Apartments, first appeared on the Ukrainian hospitality market, there was only one goal in mind – to redefine the meaning of comfort in Ukraine and bring it to a new level.
 — Maryna Leo, General Manager of Senator Hotels and Apartments
When it comes to hospitality, there are a few ways how to measure success. The one we value the most is the evaluation of our services by our international and local guests, represented across several tourism platforms, including World Travel Awards.
World Travel Awards Nomination
World Travel Awards, established in 1993, is recognized as one of the most prestigious awards in the travel, tourism, and hospitality industries. An aspect that makes this program comprehensive and highly reputable is its accessibility. World Travel Awards advocates an open voting process, which allows both travelers and industry experts to evaluate the service.
With that said, with great pleasure, we would like to announce that Senator Victory Square, previously known as Senator Apartments Executive Court, has been nominated for World Travel Awards 2018 as Ukraine's Leading Serviced Apartments.
Making History
Senator Victory Square has already claimed three consecutive victories in the following category and now has an opportunity to bring home the fourth.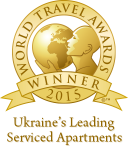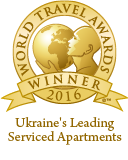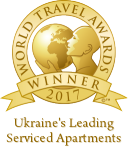 Voting Process & Award Ceremony
The award ceremony and gala dinner will take place on June 30, 2018 in Zappeion Megaron Hall (Athens, Greece), gathering the leaders of various travel industries under one roof to celebrate and reward excellence.
The voting process will take place until May 20, 2018.
We invite you to support Senator Victory Square and vote at World Travel Awards website!