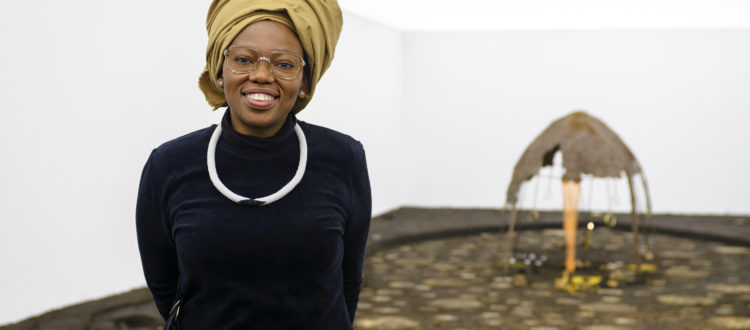 Senator recommends: Solo Exhibition of Dineo Seshee Bopape in PinchukArtCentre
The PinchukArtCentre presents the first exhibition by Dineo Seshee Bopape, the Main Prize Winner of the 4th edition of the Future Generation Art Prize.
Future Generation Art Prize, established by Victor Pinchuk Foundation, is the largest international art prize for artists under 35 and aims to discover and support young up-and-coming artists.
Dineo Seshee Bopape is a South African multimedia artist. Using experimental video montages, sound, found objects, photographs and dense sculputural installations, her artwork "engages with powerful socio-political notions of memory, narration and representation." The artist received the Main Prize in 2017. Her earth sculpture, made of black local Ukrainian soil, herbs, crystals, and clay, enabled the viewers to experience soil in a completely different way.
Now the PinchukArtCentre is exhibiting a major soil installation produced specifically for the art-project. The soil room attracts the audience with its spiritual atmosphere, it manifests as a source of energy and feeling.
The exhibition will be open for the visitors to explore until May 13, 2018.
Senator Hotels and Apartments always supports local art initiatives and highly recommends to visit the exhibition in the PinchukArtCentre.