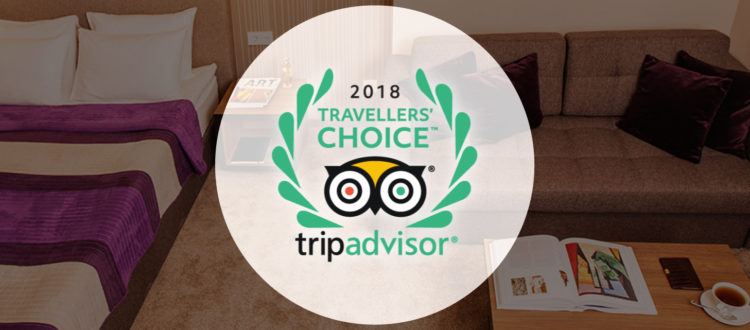 Senator brand brings home two Travellers' Choice Awards
This year Senator Maidan yet again appeared on TripAdvisors' list of leading hotels and received two Travellers' Choice Awards for its achievements in Ukrainian hospitality sector.
In 2018, Senator Maidan has the following ranking:
3 among top 25 Hotels
2 among top 10 Hotel for Service
For five consecutive Senator Hotels and Apartments complexes successfully maintain top positions among the apart-hotels of Ukraine and Europe. The chain continues growing and always warmly welcomes international and local guests.
 "We take pride in receiving Travellers' Choice Awards again this year as it showcases guests' approval and quality of our service. Senator Hotels and Apartments is a representation of comfort and we are glad that our guests feel the same way", commented Maryna Leo, General Manager of Senator Hotels and Apartments and Partner for strategic development, investments and hospitality at DEOL Partners.
The changes that were implemented alongside the rebranding in 2017 were the first steps towards establishing a line of services that meet even the most niche needs of guests and there are certainly more steps to come.
"Meeting the international standards of hospitality is one step, but exceeding them is an entire journey – a journey of our brand in 2018 and the years to come", added Ruslan Oleksenko, the founder of Senator Hotels and Apartments and DEOL Partners.
Senator Hotels and Apartments moves forward and continues to provide the exceptional service that it has built its reputation on. 2018 is a year of new achievements and a year to experience the comfort of the Senator service for yourself!