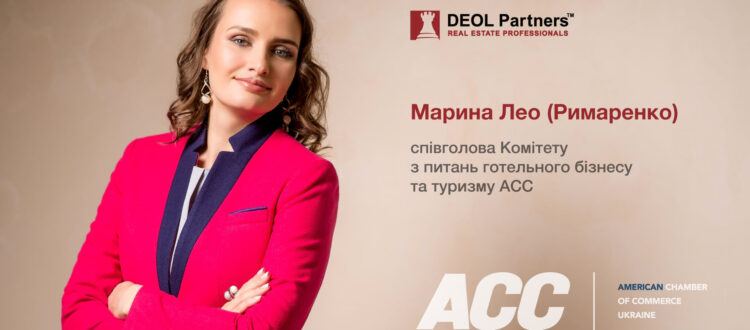 OUR CEO ELECTED ACC'S TOURISM COMMITTEE CO-CHAIR
We are happy to announce that Maryna Leo (Rymarenko), partner at DEOL Partners and CEO of Senator Hotels and Apartments and 11 Mirrors Design Hotel, one of Globe Runner's creative minds, has been elected a Hospitality & Tourism Committee Co-Chair, at the American Chamber of Commerce in Ukraine.
Thank all those for casting their vote for Maryna!
We trust that she will lead the Committee towards new achievements and successes, and all the members will continue their efforts to overcome the crisis, help the national tourism industry recover and firmly place Ukraine and the capital on the global map.
In her role, Maryna will focus on the following priorities:
— Reducing VAT rates for the hospitality sector: considering, monitoring and promoting this issue on a regular basis
— Fixing up a tourist fee: it should be charged as a percentage of the total stay amount, not of the minimum wage
— Solving the issue of categorizing hotels
— Continuing strategic cooperation with all stakeholders to overcome the crisis and help the national tourism industry recover
— Supporting all necessary joint activities that strive to transform Ukraine and Kyiv into the world's best travel destinations
Learn more about the Committee