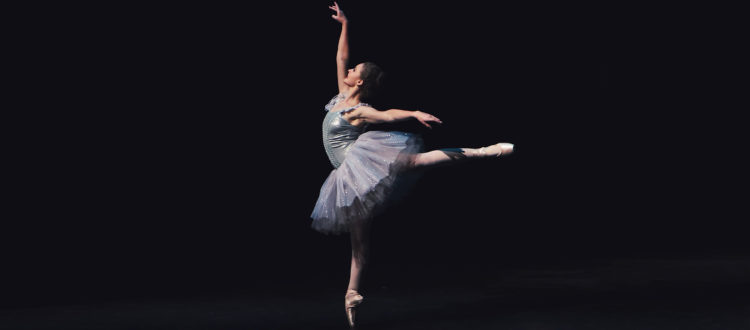 Senator Сoncierge: your guide to the city's top cultural events
With our summer officially coming to a close, we have to say good bye to its generous sunshine – at least for now. Don't despair! We shift into an equally gorgeous season that will open a new chapter in cultural activities going on in Ukraine's capital.
There are plenty of exciting things to look forward in the months ahead. To help you make a right decision, we offer our meticulous selection of major events promising to be highly entertaining for classical music connoisseurs, jazz fans and theatregoers.
Enjoy your wonderful transition from summer to autumn together with Senator Hotels and Apartments!
THEATRE AND CLASSICAL MUSIC
Have you ever heard Freddie Mercury's hits performed by a symphonic orchestra coupled with a chamber choir? The National Philharmonic invites you to experience a wonderful night filled with powerful music and good vibes while paying tribute to the legendary rock group Queen and its flamboyant golden-voiced lead singer.
The two-part concert programme will also feature The Queen Symphony composed by London born Tolga Kashif. The six-movement piece takes inspiration from some of Queen melodies. Don't stop yourself from having a good time.
 02.10 The Curious Incident of the Dog in the Night-Time
Much more than 'just a good detective story', the plot will definitely stir up your emotions. An autistic person, 15-year-old Christopher has a knack for math though lacks the ability to understand regular life. He never tells lies and lives alone with his father in the town of Swindon. Christopher has never ventured far from home on his own until one day he happens to be accused of killing a neighbour's dog… He decides to conduct his own investigation, which takes him on a challenging journey…
The smash-hit National Theatre production (UK) has already brought the novel to thrilling life on stage, directed by the award-winning team. Now we should see how Kyiv's Lesya Ukrainka Theatre interprets Mark Haddon's sensational bestseller.
07.10 Paquita and Scheherazade
This time the Opera House will treat you to two one-act ballets starring world class dancers. One of them is Katja Khaniukova, a Kyiv-born soloist of the famous English National Ballet that cherishes classical ballet traditions while boldly embracing innovations. Her partner is François Alu, a charismatic French first soloist of the Paris Opera Ballet. A rare guest in Ukraine, Khaniukova has prepared something special for her country fellows – the spectacular performances will unravel on stage to impress the audiences.
Petipa's Paquita showcases a virtuoso ballet technique and grandeur of tsarist times, whereas Fokin's Scheherazade is all about emotions, and expressive body plasticity of the 20th century.
JAZZ AND ART
05.10 Jazz & Latino. Opening of the Season
We all deserve some self-indulgence after a long week of work. Ukraine's renowned jazz band – Ruslan Yegorov Quartet – will certainly make your Friday night. Jazz compositions and Latin-American grooves enhanced with an ambient atmosphere and good company will get you in a festive spirit. This concert will take you back a few decades to make you savour a flavour of those good old times and feel those good old rhythms. Share this evening with your beloved ones.
11.10 Jazz Under the Stars. Reflection
Reflection is an intriguing title for a new jazz concert that will take place at Kyiv's Planetarium. Its plot revolves around some eternal questions. Who are we? Is anything that surrounds us just a reflection – an image of the Universe? What makes a connection between Artist and Audience? They reflect each other and have a heart-to-heart talk about the most sacred things.
The cutting-edge performance equipped with stunning video effects and emotional content will take you on a breathtaking journey through a looking glass under the marvelous starry skies of Kyiv's Planetarium. Inessa Ivanitskaya, the project's author, is a winner of international jazz festivals and singer with a powerful voice. An evening of good taste and good morning is definitely yours.
17.10 – 02.12 Kurbas: New Worlds. Exhibition
A progressive director, actor, playwright, filmmaker, and translator, Les Kurbas is famous for staging alternative plays and experimental theatre performances in Kyiv and Kharkiv during the 1920s. He managed to transform the very concept of theatre itself.
The exhibition at Mystetskiy Arsenal displays stage designs, costumes, sketches, posters, scripts, and soundtracks Kurbas used for creating six shows. Three of them – Gas, Jimmie Higgins and Macbeth – were produced jointly with the Berezil Artistic Association in Kyiv. The other three pieces – The People's Malakhi, Hello, This Is Radio 477! and Myna Mazailo – were staged at his Berezil Theatre in Khakriv.