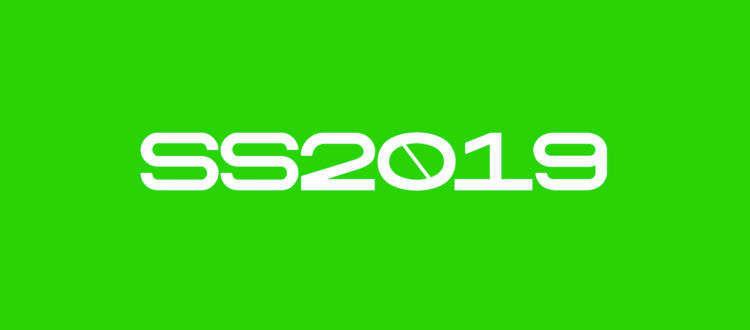 Fashion partner: Ukrainian Fashion Week SS19
When it comes to promoting and showcasing some of the most phenomenal collections of the year, Ukrainian Fashion Week always gets it right. However, the presentation is just the tip of the iceberg that is the UFW show. Just as Ukraine progresses and establishes its new image as a promising and contemporary nation, so do the industries within, and fashion industry is certainly no stranger to global humanitarian campaigns.
UFW SS19
Ukrainian Fashion Week SS19 will take place from August 31 until September 6 at Mystetskyi Arsenal in Kyiv, Ukraine. This year's edition of UFW advocates a number of philanthropic movements that make this show not only a milestone in the world of Ukrainian fashion, but also a testament to the values of the modern day world. Among these movements – Sustainable Fashion and Ukraine NOW, two cores that will dictate the pace and direction of the upcoming event.
There are 72 designers, 50 shows, 9 presentations, 3 special projects, in 7 days, illustrating the super power of Ukrainian fashion.
— Ukrainian Fashion Week
#SUSTAINABLE FASHION
Sustainability – a term that hasn't had much leverage on the social behavior up until the 21st century, however in the last decade has been rapidly acquiring weight and gaining its relevance. The ability to recognize the aftermath of production is a recent phenomenon, but that in no terms lessens its importance. Responsible consumption and sustainable fashion are one of the key concepts that will be advocated for by Ukrainian Fashion Week during their 7-day event.
#UKRAINE NOW
Ukraine NOW branding, developed by banda.agency under the auspices of the Ministry of Information Policy of Ukraine, has been a rustling topic of conversation for the last few months and has already generated quite a positive buzz both locally and abroad.
Events like UFW that bring together various creative industries is an incredible opportunity to unite on the front of promoting a positive image of the country, which is precisely what the representatives of Ukrainian Fashion Week and Ministry of Information Policy of Ukraine did by organizing the forum "Perspectives of Ukraine NOW branding in the projects of creative industries". The forum will showcase various ways of implementing Ukraine NOW branding into variety of projects and will serve as a discussion platform for leaders of creative industries.
#SENATOR_PROUD
Senator Hotels and Apartments, as a partner of Ukrainian Fashion Week, is proud to be partnering with an event that endorses such humanitarian values and promotes a positive image of Ukraine. The Senator chain is an avid supporter of eco-friendly policies and even bigger supporter of rediscovering Ukraine as a must visit destination.