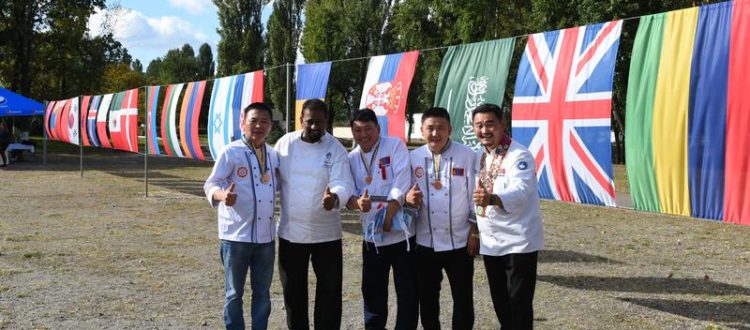 Senator Supports International Cook Fest
Senator Hotels and Apartments became an official partner of Ukraine's BestCookFest-2018 – the fifth international contest of restaurant technologies that took place in Kyiv on 4-6 October.
The large-scale event brought together more than 200 contestants and 40 judges from the Great Britain, France, Turkey, Israel, Serbia, etc. Participants demonstrated their skills, competed with foreign colleagues, took part in master classes and seminars and gained some tips from culinary and pastry stars.
During this period, we were honoured to see one of the jury members – Mr Knud Erik Larsen – among our dear guests at Senator Victory Square. He is a high profile chef, cooking teacher, culinary contest judge well known throughout the world and member of many prestigious associations including WACS (World Association of Chefs Societies). His collection of remarkable trophies, achievements and acknowledgements include Director Aregala Dinamarca 2016, AREGALA Medal of Honor 2015, Masterchef cousine Mantuana de venezuela 2015 and ICAP International Association of Culinary professionals 2015 – to mention a few.
We were happy to make acquaintance with this famed food guru.
The Senator chain contributes to boosting Kyiv's restaurant scene, thus increasing the city's attractiveness as a tourist destination. We are always enthusiastic about supporting cultural and social events that help build and promote a positive image of Ukraine across the globe.