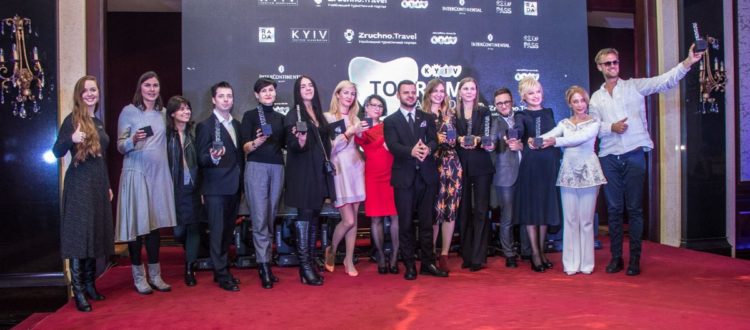 Senator Named Best Apartments
With a New Year around the corner, we are happy to say that our collection of trophies keeps on growing.
Senator Hotels and Apartments is a winner of Kyiv Tourism Awards 2018 in the Best Apartments category. Veronika Ushchapovskaya, Head of Sales, and Iryna Sokoluik, Sales Manager, attended the awarding ceremony (held on 20 December in Kyiv) to accept this prize.
"First of all, we would like to thank Anton Taranenko, Head of Tourism and Promotion Department at Kyiv City State Administration, for all the effort he put in organising and promoting this event. The Kyiv Tourism Awards was launched only three years ago. Now, it is an important annual B2B get-together for Ukraine's capital. The Best Apartments is a brand-new category that was recently added to the list of awards. And it is a great honour for us that the Senator chain has earned such a high recognition for the first time and taken home this prize – though local yet very prestigious", Veronika Ushchapovskaya and Iryna Sokoluik comment.
This significant award aims to raise a level of tourism services in Ukraine's capital as well as establish cooperation between national representatives of the hospitality sector in order to develop Kyiv as a popular European destination.
It is a powerful way to finish the year off right and welcome 2019!
Details: https://goo.gl/b6vMSC