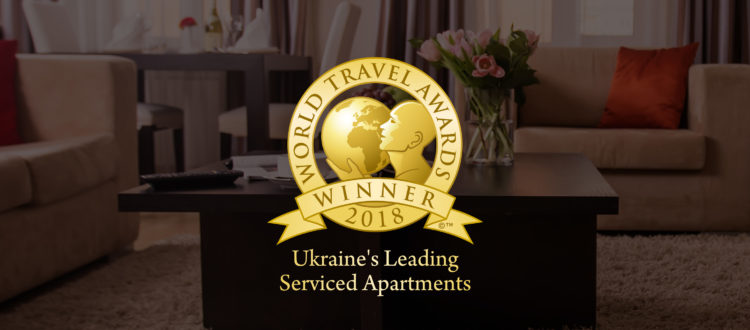 Ukraine's Leading Serviced Apartments according to World Travel Awards 2018
On June 30, during the World Travel Award 2018 gala ceremony, Senator Victory Square has been named Ukraine's Leading Serviced Apartments.
Gala Ceremony
This year World Travel Awards gala ceremony took place in the city of Athens, Greece and has gathered the leaders of the travel industry in the worldwide famous Zappeion Megaron Hall. Over the years, the award ceremony has become a significant event in the calendars of tourism and hospitality field professionals.
This year's gala was hosted by Maria Nikoltsiou and Petros Kousoulos, up-and-coming Greek presenters and journalists and featured DuoViolins and Phantom Utopia as the headliners of the World Travel Awards show.
World Travel Awards Brand
Since its establishment in 1993, the World Travel Awards brand has been consistently supporting and promoting innovative approach and impeccable service.
The World Travel Awards trophy isn't only a notable achievement in the world of hospitality, but an indicator – a guarantee of excellence, received only by a few of the best establishments in the world.
Senator Victory Square
Senator Victory Square received its first accolade from World Travel Awards in 2015 and since has managed to successfully maintain its status of a leader amidst the serviced apartments. Senator chain consistently implements new developments in order to preserve its leading position. The rebranding of the chain as well as the addition of new hotel-type rooms has been the key implementations of the 2017-2018 period, which has allowed Senator to provide travelers with a new line of service.