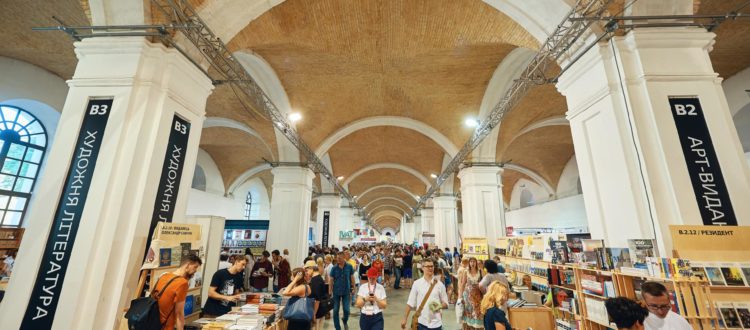 We Support Book Arsenal in Kyiv
Senator Hotels and Apartments again supports an important cultural event – the 9th International Book Arsenal Festival hosted by Mystetskyi Arsenal (Art Arsenal) оn 22-26 May.
Mystetskyi Arsenal, one of the biggest and major contemporary art scenes in Kyiv, is our long-term partner and friend, and for many years we have been excited to be part of inspiring projects initiated by this institution.
This year, the Festival highlights a theme of co-existence, a common being based on values ​​and arrangements. The program promises to be highly entertaining as it is intensive with autograph sessions, presentations, special initiatives, exhibitions, an illustration fair and much more. This intellectual event makes book, literary and artistic tools of expression develop and interact with each other.
Come to see thousands of books, interact with thousands of attendees and meet Ukrainian and foreign writers.
We invite you to recharge your mind and soul with positive and inspirational thoughts at the 9th International Book Arsenal Festival
Find more information here.
Photo Credit: Mystetskyi Arsenal