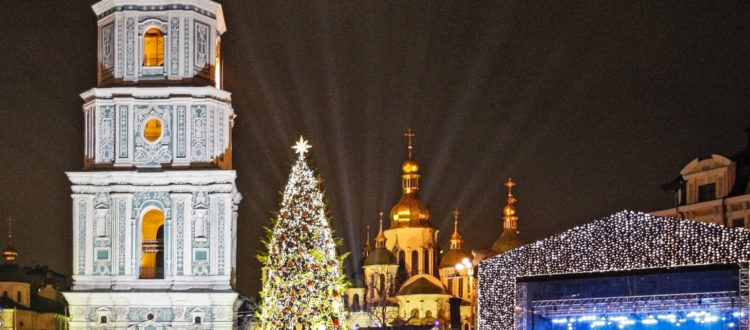 Your Best Winter Holidays With Senator
All of us wish holidays would never end, or, at least, would stay for a while. Ukraine is a place where you can experience the best of glorious fun – here a Christmas and New Year season lasts longer than across Europe. Celebrations start from mid-December and continue until late January.
This winter downtown Kyiv will evolve to the Northern Light Land with a number of locations offering intense entertainment, tempting treats, cheer and other seasonal delights. Our Concierge Guide will help you make the most of it:
Sofiiska Square, 19 December – 13 January:  
National Christmas tree
Polar Express
Plenty of photo zones
Fabulous concerts
Volodymyrsky Passage: 
Magical tunnel
Christmas markets
Festive delicacies
Alley of wonders
Kontraktova Square, 15 December – 20 January: 
Christmas tree with decorations inspired by Maria Prymachenko's works (an outstanding Ukrainian artist)
Ice hill
Ferris wheel
Christmas markets
Food courts
New Year's residence of St. Nicholas
Park of decorative lightings
Gala concerts
 Sahaidachnoho Street
 Fairytale charm: impressive art objects along the street adorned with gorgeous lights
You will find more details here
With our fantastic offer, your amazing Christmas adventure is just a click away.